Delfina at Dover Street Market
Delfina Delettrez has presented at Dover Street Market Ginza 
an exhibition on her works on March the 16th
Delfina Delettrez visits DSM Ginza with
a jewellery installation in the 1F Golden Room
Looking to otherworldly and alien phenomena, Delfina Delettrez 
delves into a fall-winter 2013 collection inspired by a fascination
of the unknown presented in a film directed by Daniel Sannwald.
 
Inspired by the lights and mystery of UFOs and other alien objects
in the sky, the fall-winter collection is an exploration of unearthly
colors and lights floating in space. Delettrez introduces for the first
time the use of topaz, a stone that offers a versatility of strong colors
that mimic the mysterious bright lights of otherworldly objects.
Large, colorful stones are set in invisible settings, having the stone 
seemingly float on the wearer's body in an unearthly way. 
 
Bracelets and earrings are made into geometric folding shapes,
featuring a single side of brightly colored enamel. These pieces
are rendered in triangles, squares and circles and show their
versatility in their ability to be stacked, as well as their ability
to fold on themselves as a function of protecting the colorful
enamel and creating ease of transportation for the wearer.
The pieces can be worn alone or stacked  together, and coordinate 
with the bright and geometric pieces of past collections.
Bracelets are also made from yellow and white silver, with geometric
shapes melded together to create a uniquely visual piece. 
 
Delettrez also introduces her "shark attack" series, which features
a new technique that allows jewelry to feature stones without a
traditional setting. Instead, stones are encased in geometric pieces that 
recall the shape of a shark fin in such a way as to highlight the stone. 
 
Her iconic "piercings" collection is continued in the form of her
signature cartoon eye earring, introduced in new color ways that
reflect the bright, LED-like colors of the fall-winter collection.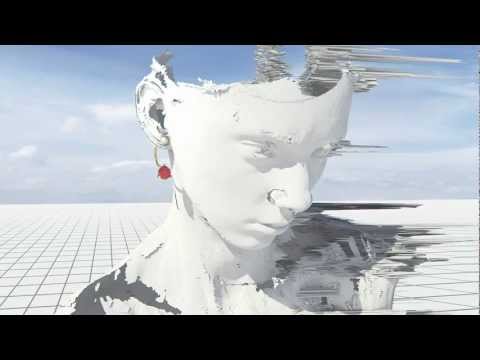 Film by Daniel Sannwald
source: Delfina Delettrez